The charter captains on Gill's field staff explain how to prepare for your next fishing charter
A guided fishing trip can be a great experience for both experienced anglers and novices. Hiring a guide allows you to fish new waters, learn new techniques, or get beginner anglers on the water under the supervision of a professional. Guides have the tackle, boat and expertise to give you the best chance of catching fish. But it's up to you to show up prepared for success.
To make the most of your next guided fishing trip, we spoke with charter captains on Gill's field staff about what clients can do to prepare for the trip.
Bring the right clothing
Dressing correctly for the weather is the foundation for a successful day on the water. Depending on the season, anglers should wear UV protective clothing or adequate layering to keep them warm. Look at the weather forecast and dress accordingly. And remember in many places, like coastal areas or the Southeast, rain storms can pop up at any time. That's why it's always a good idea to bring rain gear.
"The first thing that can make your charter trip more enjoyable is having the correct clothing for the weather you're fishing," says Capt. Jon Ray, who guides for steelhead, brown trout and smallmouth bass in northern Michigan. "Packing a rain jacket and rain pants can help save a day. We often see clients underdress for the boat ride portion of the trip, which adds a windchill factor. A rain jacket can make a great wind breaker for these occasions."
In addition to the proper apparel and rain gear, anglers should invest in a quality pair of polarized sunglasses. These will not only protect your eyes from harmful UV rays, but they cut the glare on the water, which allows you to better see what's under the surface.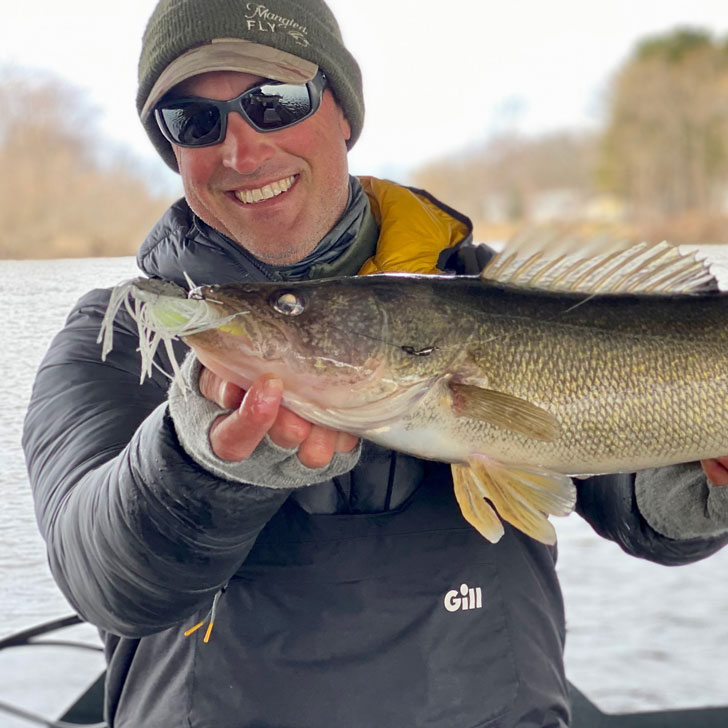 Communicate before the trip
Communication is another crucial part of a successful trip. Let your captain know your goals and experience level so that they can prepare accordingly.
"Make sure you and your captain are on the same page as to what your goal is," says Capt. Frank Risk, who guides for sea trout, flounder and redfish in Jacksonville, Florida. "If you want to target one species and try to catch the fish of a lifetime, let the captain know. If you just want to bend a rod and catch a variety of fish, let the captain know that as well."
Communication goes both ways, and you should be prepared to listen to your guide during the trip. Even if you're an experienced anglers, remember that you're paying the guide for his expertise.
"I know clients get excited and want to cast right away or do it their way, but as someone who has been fishing these waters for 40 years, I tend to know where the best place is to cast the bait," Risk says.
Targeting specific species can be rewarding, but you'll often go long stretches without catching anything and end the day with only a few fish landed. If you're fishing with children, consider telling your captain that you're OK catching whatever is biting. While you might end up catching less desirable species, keeping kids busy with nonstop action will keep them engaged — and leave them wanting to fish again.
"One of the things I stress on these trips is to have the kids constantly catching something," says Capt. Rob Lehnert, who targets weakfish, fluke, striped bass, bluefish, and black sea bass in the Peconic Bay in Southold, New York. "We are going for quantity over quality on these trips. Constant action keeps the kids engaged. They don't have the attention span to wait for the big one."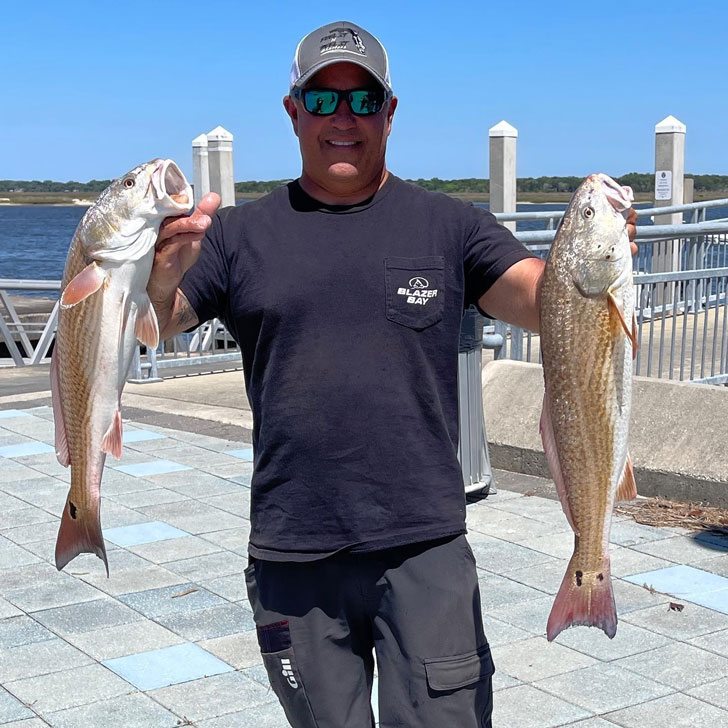 Timing is everything
Fishing is affected heavily by the seasons, and the bite can change drastically in just a matter of weeks. Some months offer better fishing than others, and a specific species may only be caught during certain times of the year. Researching the fishing calendar before booking a trip and speaking to a guide will set you up for success.
"I have a lot of clients who want to catch a trophy peacock bass. To have the best shot at this, you need to fish when they're spawning in February, March and April," says Capt. Rick Mitchell, who specializes in catching peacock bass in Naples, Florida.
If your schedule is flexible, consider making the most out of your charter trip by fishing on a weekday. There's less fishing pressure and boat traffic compared to the weekend, which will increase your odds of success.
"I always try and get clients to book a weekday. Boat traffic can get bad on weekends, and this also puts down the fish. When this happens, there are a number of my good spots that we cannot use," Lehnert says. "It also makes for a more enjoyable trip when we're not constantly getting slammed by waves from boats coming in all directions."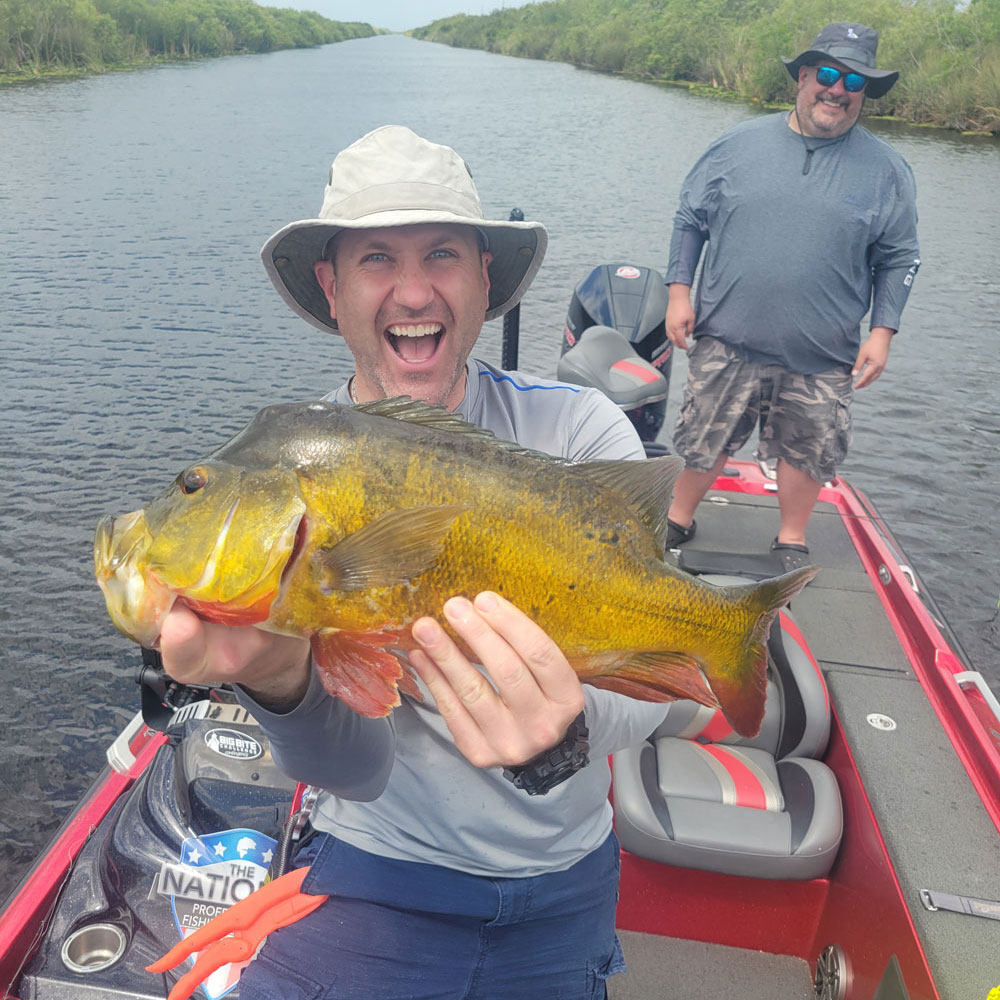 It's called fishing, not catching
Any guide worth their salt wants you to catch fish as much as you do and will do everything they can to make it happen. But sometimes there's nothing anyone can do to make fish eat.
"We strive on every trip to catch the most and largest of the fish that we have in our area, but nature also has a say in this," Lehnert says. "The weather, tides, and moon phase all play into how the fishing will be that day. Some days are good, and some are bad. Unfortunately, we don't have any say in that."
Have patience with your guide if the bite is slow. Tips are vital to guides' bottom line, and you should always base your tip on a guide's effort, not the results. Afterall, catching fish is just one part of the entire experience.
"Having fun on the water and enjoying nature and the sea is what it is all about," says Lehnert.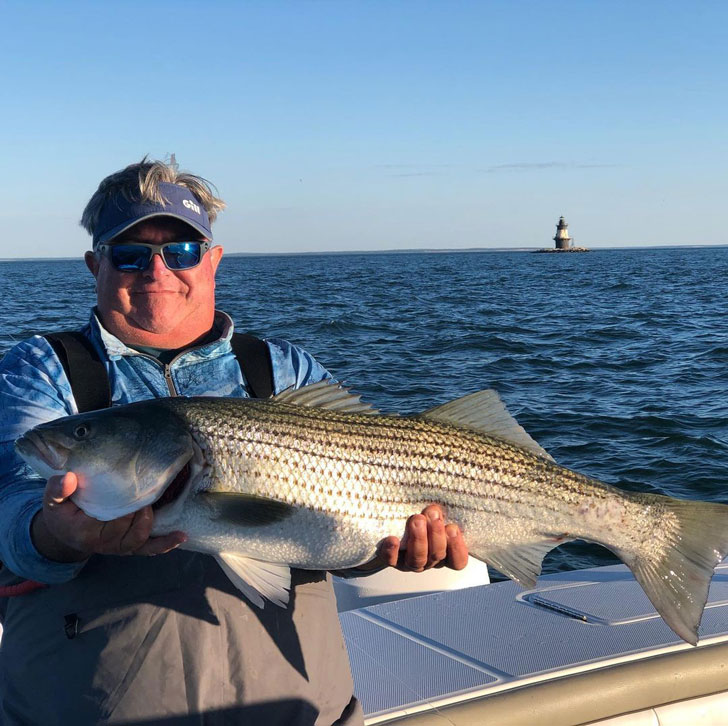 Before your next fishing trip, make sure you're prepared for the elements with Gill's premium rain and sun-protective apparel.