The Ultimate Spring Bass Fishing Guide | Part 3: Deciphering Water Temperatures With Major League Fishing Anglers Dakota Ebare and Blake Smith
The Ultimate Spring Bass Fishing Guide, a five-part series featuring interviews with our Gill Fishing pro staff, including Dakota Ebare, Blake Smith, and Quentin Cappo. These anglers share their expertise on the bass spawn and also break down their ideal spring scenario to catch a bass heavier than 10 pounds.
Photo credit: Blake Smith (left) Dakota Ebare (right)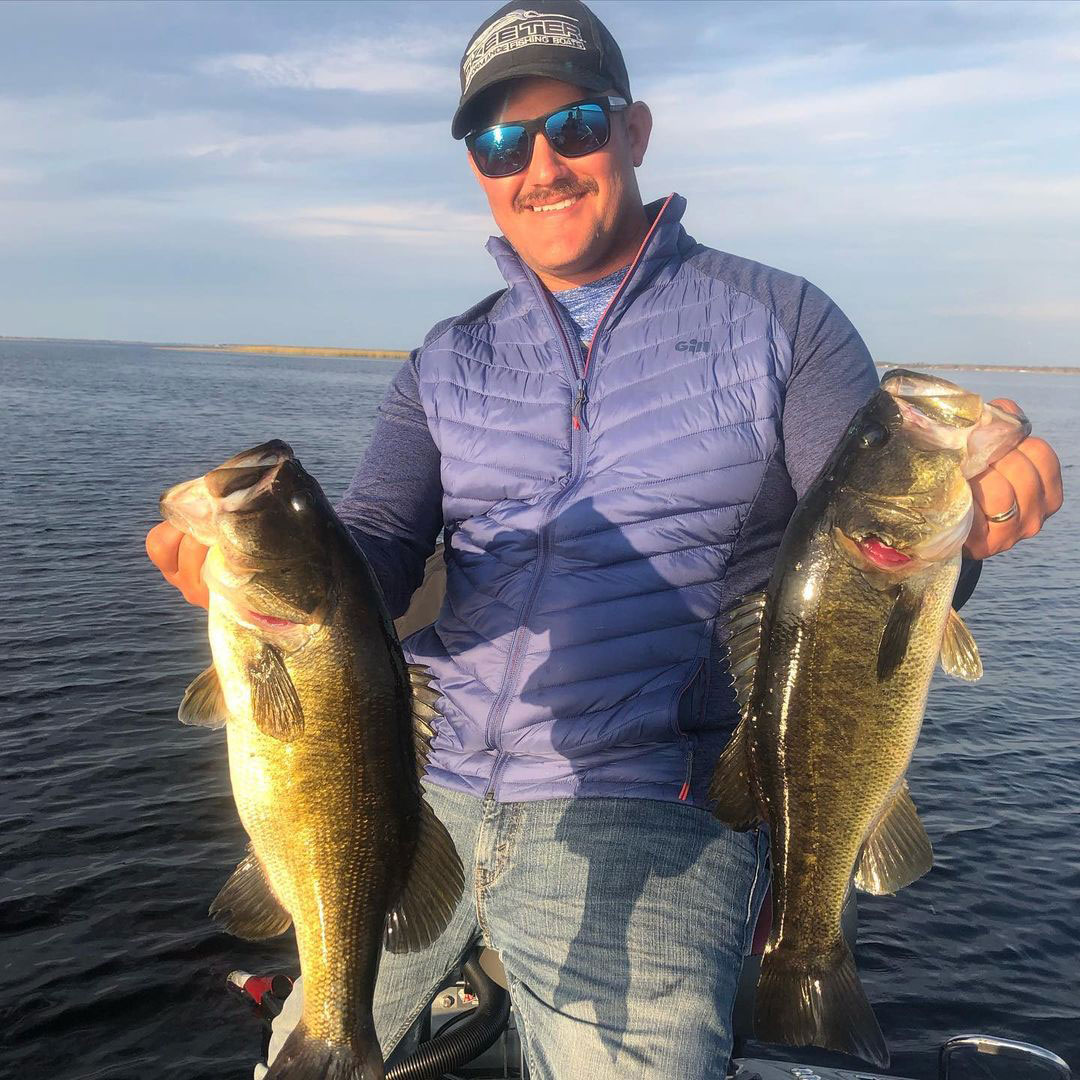 While most of the country is still waiting out winter in January, Gill Fishing pro angler Blake Smith starts preparing for the bass spawn to ramp up in Florida.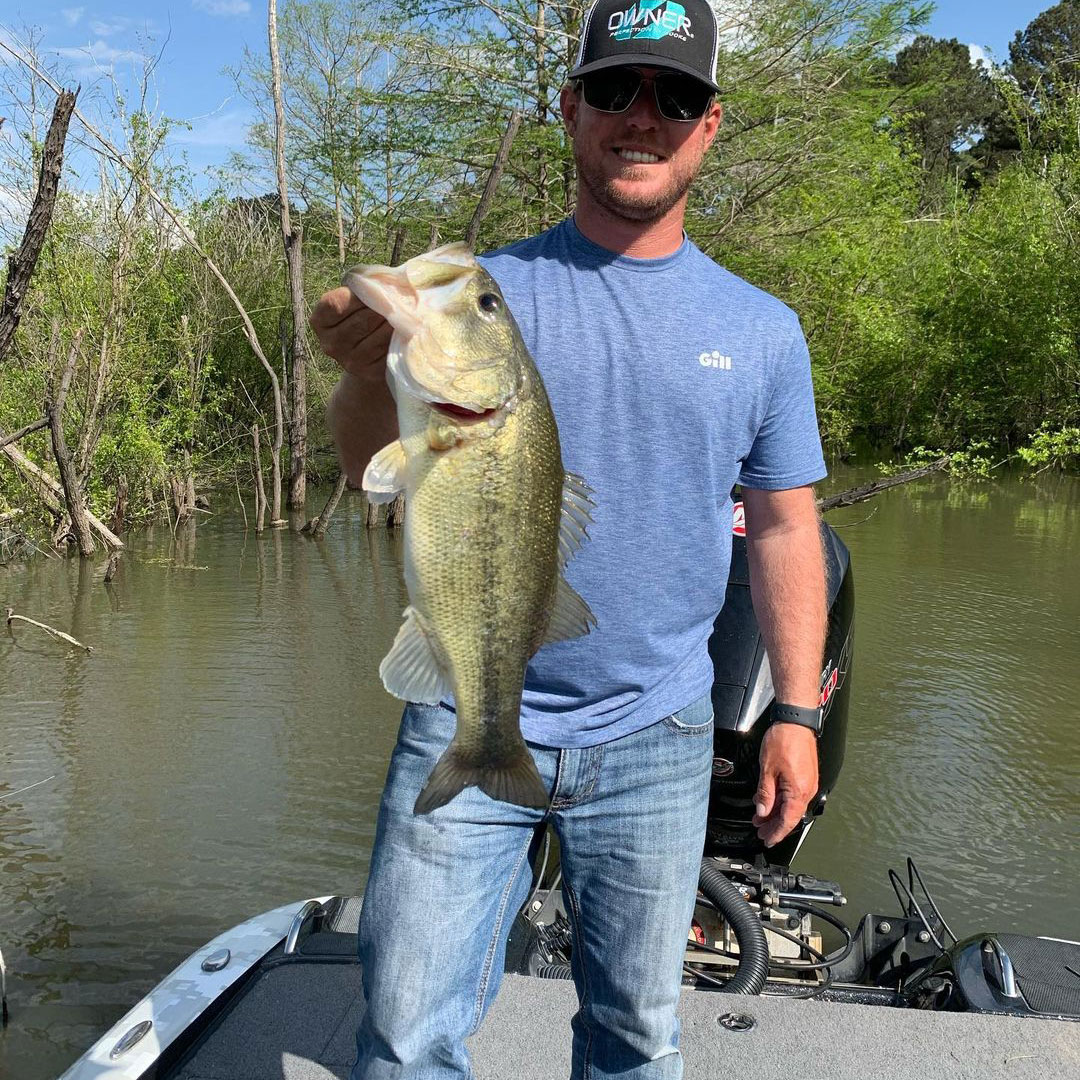 When he arrives at a new lake in the spring, Gill Fishing pro angler Dakota Ebare pays close attention to water temperature and water level when figuring out how far along in the spawn local bass have reached.
Part 3: Deciphering Water Temperatures With Major League Fishing Anglers Dakota Ebare and Blake Smith
Gill Fishing anglers Dakota Ebare and Blake Smith will fish the bass spawn during most of the stops on this year's MLF Tackle Warehouse Pro Circuit. To stay competitive, they've learned how to quickly decipher what stage of the spawn bass are in at any given lake before they've even launched the boat.
In today's installment of the Ultimate Spring Bass Fishing Guide, Dakota and Blake talk about the role of water temperature as well as water level on spring fishing, as well as some of their go-to tackle.
"To start it off, I think it's important to keep it as simple as possible. You can be in Florida fishing largemouth one weekend or fishing spotted bass further north the next. The common denominator: bass are bass," says Ebare. "Bass do the same thing across the country. They all behave the same, but it's relative to their environment. They all have staging areas for pre-spawn, areas where they'll spawn, and areas they hang out after they spawn. It's important to figure out what those areas are for each lake, but they'll all be similar.
Learn more about these stages in part 1 here.
Depending on the region he's fishing, Smith will look for that magic zone of 60-70-degree water to signal that the spawn is set to start.
"Bass are waiting for the water to warm up so they can reproduce," he says. "When you hit the key water temperatures and moon phases, those are advantageous conditions to find spawning fish. The magic temperature to trigger them to spawn depends on where you are. In Florida, pre-spawn is anywhere between 60 to 70 degrees. Everywhere else, 60 degrees will trigger them to spawn."
Ebare looks at water temperature as well, but also follows water levels to pattern bass in the spring.
"Another key thing for me I've noticed that affects bass as much as anything is water level. Some places have consistent water levels and that isn't a factor, but a lot of times these lakes have winter and summer pool levels. They won't pool those lakes up until mid-April or so, and they do that every year. I've noticed places like Lake Chickamauga, the water may be above 62 for weeks, and there will be some fish spawning, but a lot of those fish will wait for that water to rise. If there's anything that will pull bass off a bed, it's dropping water level. They don't like their backs being out of the water; it's a survival instinct. If the water level is falling off hard, I'm looking for areas for bass to return to their pre-spawn staging areas."
Below are Dakota's and Blake's key tactics across the three stages of the spawn.
Pre-spawn: "They'll be sitting on drop-offs or secondary points, or around a dock at the entrance of a cove. They're waiting for that water temperature to get stable. It seems like you get a good feed. They feed heavily up until right before they get on beds," says Ebare. "During this stage, I like to be cranking or throwing a chatter bait. Those are the two best things in my opinion. If I'm around grass, I'm fishing a chatter bait. Around hard structure, a crank bait."
Spawn: "When the days start to get longer, the bass will start to spawn. I'm looking for the first new and full moons when the days are getting longer and the water temperature has consistently been 60 degrees," says Smith. "Largemouth bass prefer sandy spots, especially near grass, to drop their eggs. Smallmouth and spotted bass are different. They'll look for rockier spots, like rock or pea gravel. Anywhere I can find light penetrating the water, I'm looking for bedding bass. Largemouth might spawn in 2 feet of water, but as the water gets clearer, they'll start spawning deeper. Some areas always hold bedded bass. I think some fish always return to where they're born, just like sea turtles do."
"Honestly, the best thing for catching bedding bass is consistency. I'm throwing a lure that is consistent with whatever they're trying to fend off from their bed. Use a Senko or a Fluke in a pattern consistent with whatever is trying to eat their babies."
Ebare will also try and cover a lot of ground with the swim jig.
"I'm trying to catch bass that are actively transitioning to the banks but haven't begun actually spawning," he says. "I want to cover as much water as I can and find areas where I can catch the next wave of bass moving up to spawn."

Post-spawn: "A lot of times, bass return to the areas they were during pre-spawn, and they'll use the same travel routes they took to the banks. It just depends on the environment they're around. If we're at Sam Rayburn Reservoir, those fish will move into hard bottom spots, school up and feed up really good. Some big fish spend post-spawn on brush piles. You've got to find those areas where they can really feed," says Ebare.
"In Florida, that's usually the first grass line or deeper cover," says Smith. "In other areas, it's those same first docks at the edge of a cove, rocky points or drop offs. They're going back to eating shad, gobbling whatever up. If they're done spawning and other things are spawning, like bream, bluegill or shad, you can switch to those lure patterns. You might even still catch some bass guarding their babies, but typically they're trying to do whatever they can to regain the strength they had before the spawn."