Saltwater Tournament Fishing
Saltwater tournament fishing naturally poses different challenges to freshwater fishing, which is a big draw for people to take part in such tournaments.
Competitions are held the world over and test the fishing skills of those participating. Some saltwater fishing tournaments focus on catching specific species, whereas others are more about catching fish within certain weight and size limitations.
Some tournaments adopt a catch and release approach, with quick measurements and photos being taken. Other tournaments are weigh-in based, with the person with the heaviest fish caught at the end of the competition proving the victor.
Popular saltwater fishing tournaments include the White Marlin Open in Ocean City, Maryland, the Los Sueños Signature Triple Crown in Los Sueños, Costa Rica, and The Mid-Atlantic Saltwater Fishing Tournament in Cape May, New Jersey.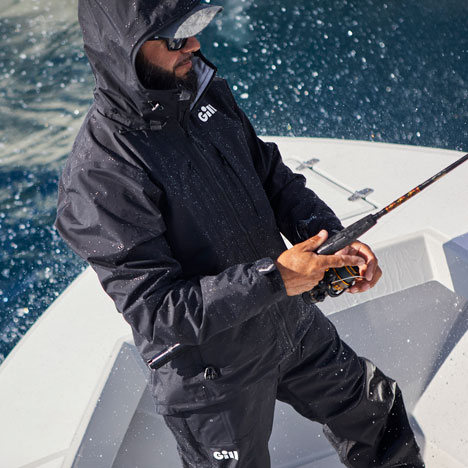 Requirements for Saltwater Tournament Fishing
The gear and apparel you need must be able to stand up to the challenges that saltwater tournament fishing poses.
Due to the size and power of many saltwater fish, the fishing gear and equipment you use needs to be robust and capable of coping with the demands of saltwater fishing.
What's more, from an apparel perspective, the potentially inclement weather conditions out on the sea, ocean or estuary means having adequate protection is all the more important. This will not only prevent you from getting cold, wet, and possibly ill, but also allow you to focus your energies on the competition when taking part in saltwater fishing tournaments.