Gill Fishing's high-performance apparel will keep you dry, cool and protected from the sun while kayak fishing.
Kayak fishing continues to grow in popularity. For some, it's a simple and low-cost way to get on the water, while others enjoy the physical challenge and ability to access less pressured fish in spots too shallow for boats.
Kayak fishing is deeply rewarding sport — and a demanding one. Kayakers are more impacted by heat, wind, rain and spray than anglers on boats. However, kayakers can still be cool, dry and protected from the sun by wearing high-performance apparel, which makes it more enjoyable to stay on the water longer.
Gill Fishing spoke with field staffers Will Reed and Buz Bireline, both avid kayak anglers, about their favorite Gill Fishing apparel for kayak fishing.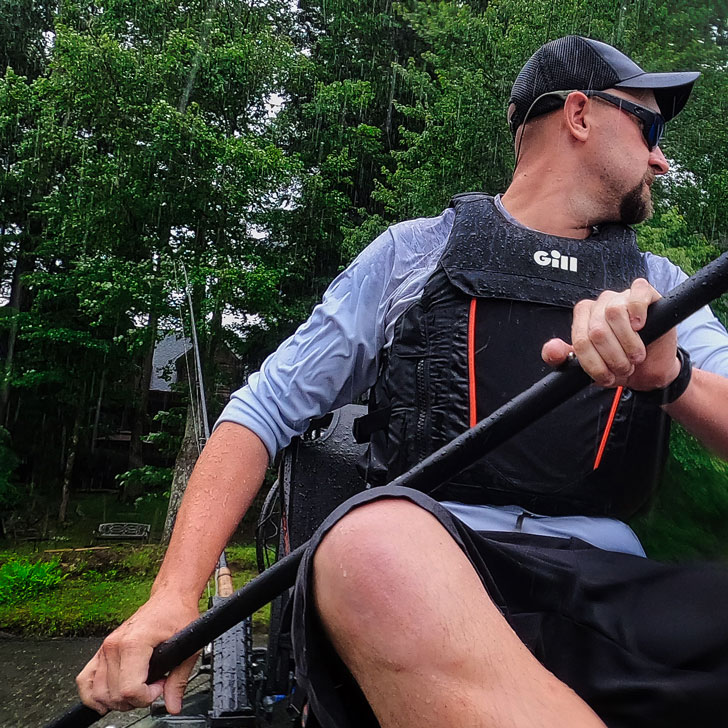 Pro Tournament 3-Layer Jacket:
Reed: "On a kayak, especially while you're paddling right on the water level, having reliable spray gear is an absolute must. Kayaking is an active sport. You're paddling, and you're constantly casting. So you need gear that's breathable and allows you to freely move.
While you shouldn't have to sacrifice waterproof protection for breathability, I've found that to be the case with many brands' rain gear. However, the Pro Tournament jacket provides mobility and breathability while always keeping me dry."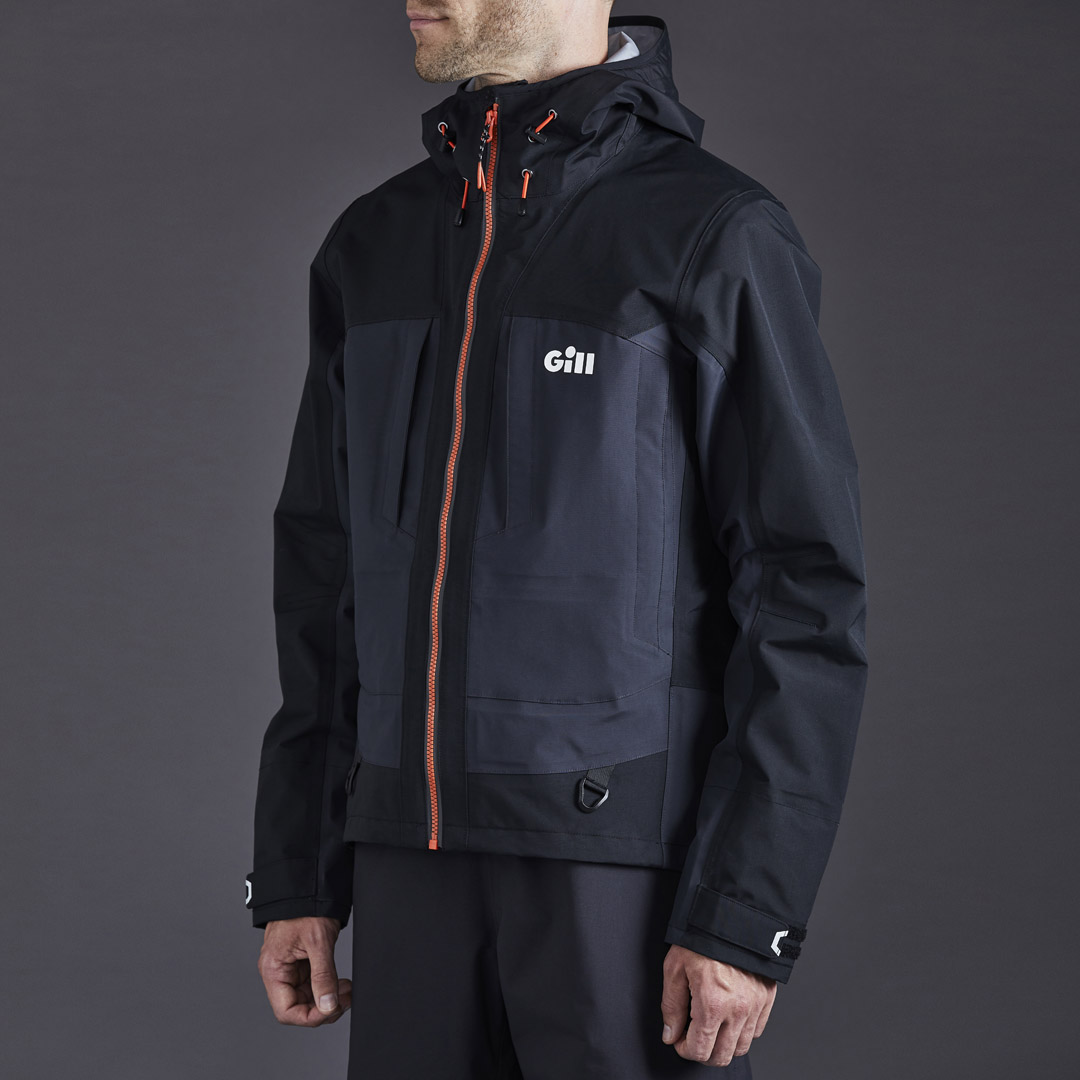 Gill Pro Tournament 3-Layer Bib:
Bireline: "Here in Florida, we get rained on a lot. I like the Pro Tournament bib because it runs all the way up the back, so you don't have a shot of water running down your pants when your jacket gets pulled up. The breathability is key, since you're still staying active during the rain. I've also found these bibs are easy to put on, especially when you're sitting down. That's another huge plus."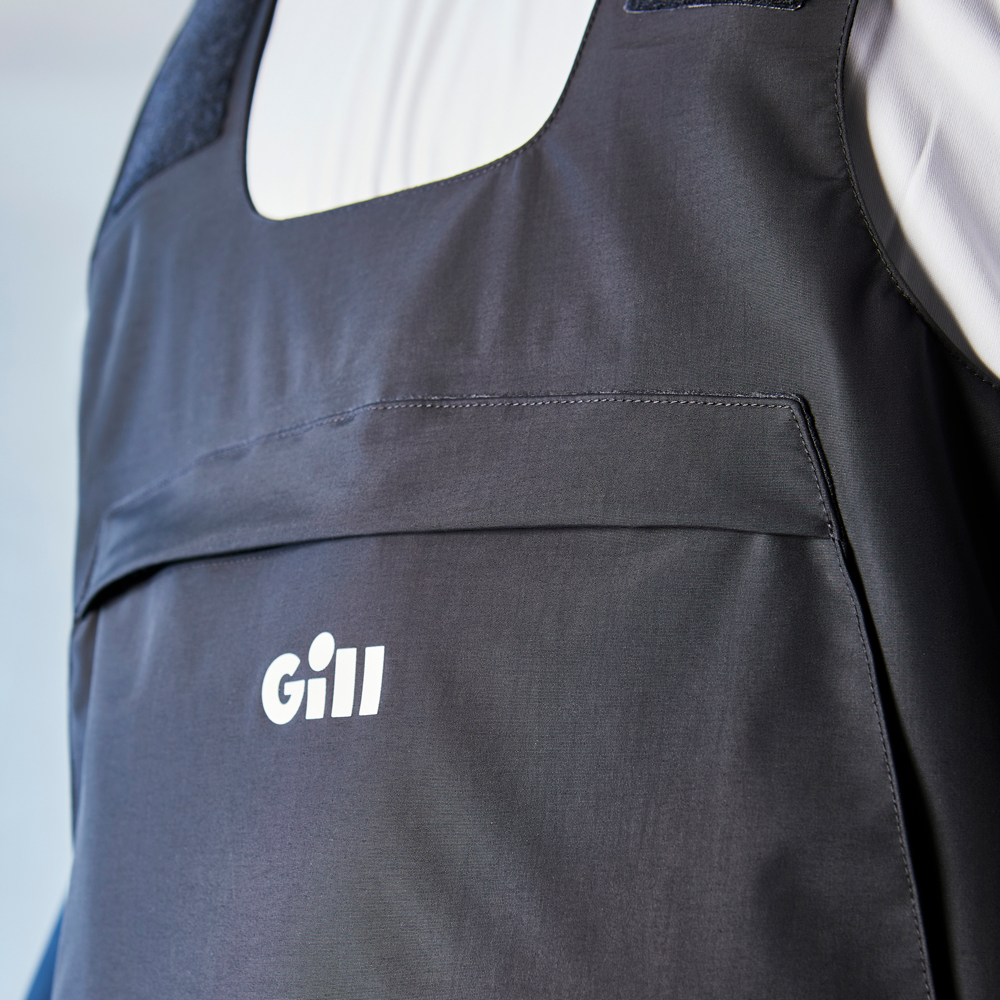 XPEL® Tec Gloves:
Bireline: "Gloves are a must-have for kayak fishing. I like Gill's XPEL® Tec gloves a lot. They provide 50+ UV protection from the sun. They're a little longer in the wrist, which ensures there isn't sun-exposed skin between the glove and the end of my shirt sleeve. They also have good grip for handling fish."