The Ultimate Spring Bass Fishing Guide | Part 4: Catching Bass in Transition With Bassmaster Elite Series Angler Quentin Cappo
The Ultimate Spring Bass Fishing Guide, a five-part series featuring interviews with our Gill Fishing pro staff, including Dakota Ebare, Blake Smith, and Quentin Cappo. These anglers share their expertise on the bass spawn and also break down their ideal spring scenario to catch a bass heavier than 10 pounds.
Read yesterday's interview on the role of water temperature and level with Dakota Ebare here.
Photo credit: Quentin Cappo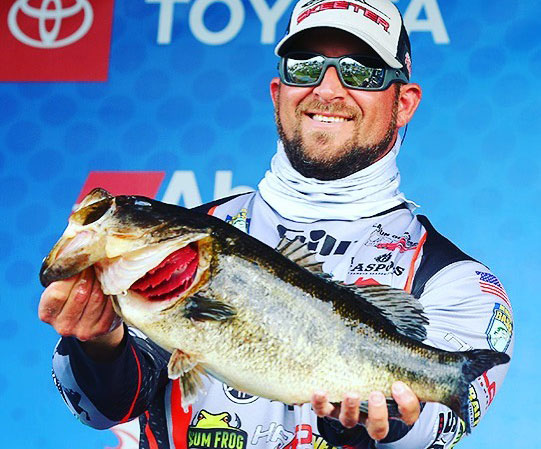 Part 4: Catching Bass in Transition With Bassmaster Elite Series Angler Quentin Cappo
When it comes to bass fishing during the spring, Gill Fishing angler Quentin Cappo, a Praireville, Louisiana native who fishes the Bassmaster Elite Series, likes to stack the odds in his favor by fishing conditions and locations that are the most likely to produce big fish.
In today's installment, Cappo shares his thoughts on fishing the staging areas and hitting the full moon frenzy. His first piece of advice? Check the long-range weather forecast.
"When it comes to springtime fishing, there are a few factors that need to be addressed: Water temperature, weather patterns, and moon phase. For the die-hards and weekend warriors, prep for fishing needs to start by looking at the extended weather forecast for where you will be fishing. Bass are looking to spawn this time of year, so they are relying on the warmer temperatures to allow them to move into the shallow pockets where they will spawn."
Look to the staging spots during this transition, Cappo says.
"I like to fish staging areas, which could be points, last docks in a creek, isolated grass mats, and other types of large structures outside the spawning areas. The reason I target those areas first is because fish use them as the last spot to stage before the spawn and the first spot they go to after the spawn. Hence, you can catch fish throughout all springtime months."
"I typically keep it simple, with vibrating jigs, crank baits, flipping creature baits, and large spinnerbaits."
There's one time of the month when Quentin ignores the forecast, however.
"The only time I don't look at water temperatures and weather patterns is when the moon is full. Most of the female bass will cruise up to the shallows to see if it's time, and you can really catch some nice fish in that 3-day span fishing in the back of creeks and pockets with those same baits I previously mentioned."