Saltwater Specifics
Saltwater fishing is a popular recreational activity that involves catching fish in salt water. With its diverse marine life, challenging fish species, and breathtaking coastal scenery, it offers a unique and rewarding fishing experience for enthusiasts worldwide.
Different techniques and approaches need to be taken when it comes to saltwater fishing. The catches range from small fish like snappers and groupers to larger game fish such as tuna, marlin, swordfish, and sharks.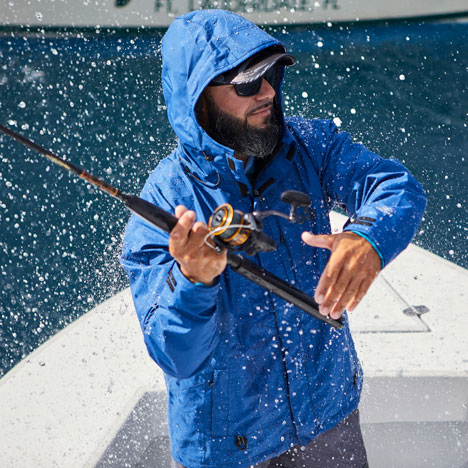 Saltwater Fishing Techniques
Popular ways of saltwater fishing include surf fishing, where bait and lures are cast from the shoreline into the surf zone where waves are breaking. Another option is pier fishing, where an angler can access deep water without needing a boat by standing on a pier and casting from there.
Inshore fishing can be carried out in shallow coastal waters, while offshore or deep-sea fishing requires a boat to go out into deep waters in search of catches.
There are other specific techniques used fishing from a boat. These include trolling, baited lines dragged behind a moving boat, and bottom fishing, bait dropped to the seafloor. Jigging involves heavy metal lures that are dropped and jerked up and down to mimic wounded baitfish, while chumming sees bits of fish or other bait scattered close to the boat to lure bigger fish.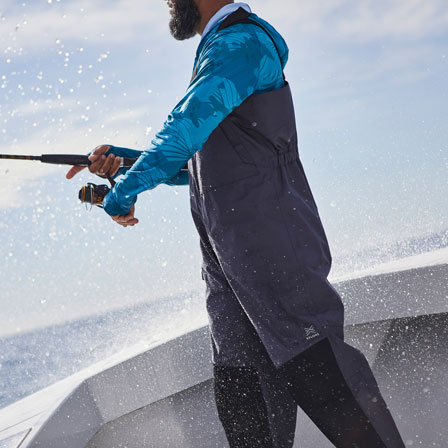 Saltwater Gear and Apparel
Saltwater fishing equipment varies depending on the type of fishing you are going to be participating in. Different water conditions and challenges posed by saltwater fishing mean that the gear being used has to be adept at dealing with saltwater. This means items like saltwater fishing rods and reels made of corrosion-resistant materials, durable fishing lines, various baits, lures, and hooks are beneficial.
Given the coastal conditions that will be faced when saltwater fishing, having suitable apparel is also very important. Resilient and robust clothing that keeps you warm and dry in changeable weather can help enhance your experience, allowing you to focus on the activity without having to face discomfort or other difficulties.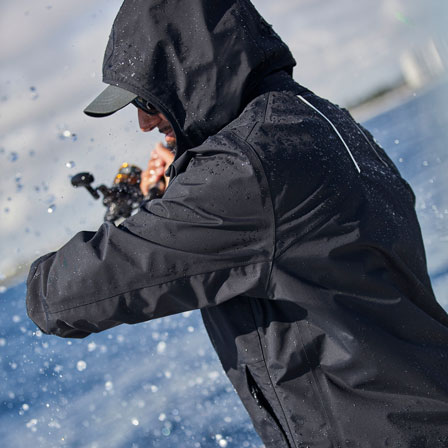 The Best Saltwater Fishing Location
Any coastline offers the opportunity for saltwater fishing to some degree, but there are certain locations that have developed a reputation for offering some of the best saltwater fishing in the country.
Some of the finest saltwater fishing locations are found in places like Miami – Florida, Galveston – Texas, Cape Cod, Massachusetts and San Diego, California to name a few.
There are many more beautiful saltwater fishing spots along the coasts of North America, South America, Canada, Mexico, and the Caribbean.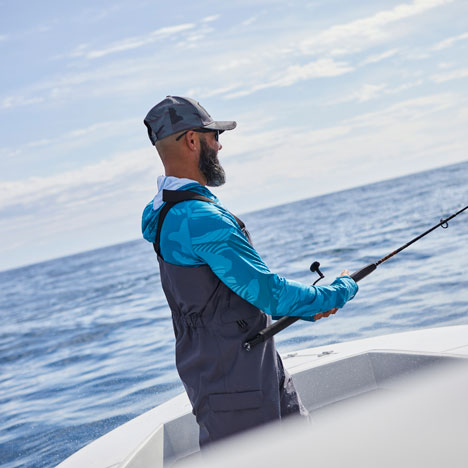 Learning more about Saltwater Fishing
We hope this information has helped you develop a better understanding of saltwater fishing and the appeal this activity has. Within the saltwater section of our website, you can learn more about saltwater fishing tournaments and get some valuable saltwater fishing tips. And if you are new to saltwater fishing, why not take a look at our beginner's guide?
Also be sure to browse through our interviews page and learn from experts in the field.
And don't forget to cast your eyes over our collection of saltwater fishing apparel and accessories, helping you enjoy saltwater fishing in safety and comfort.